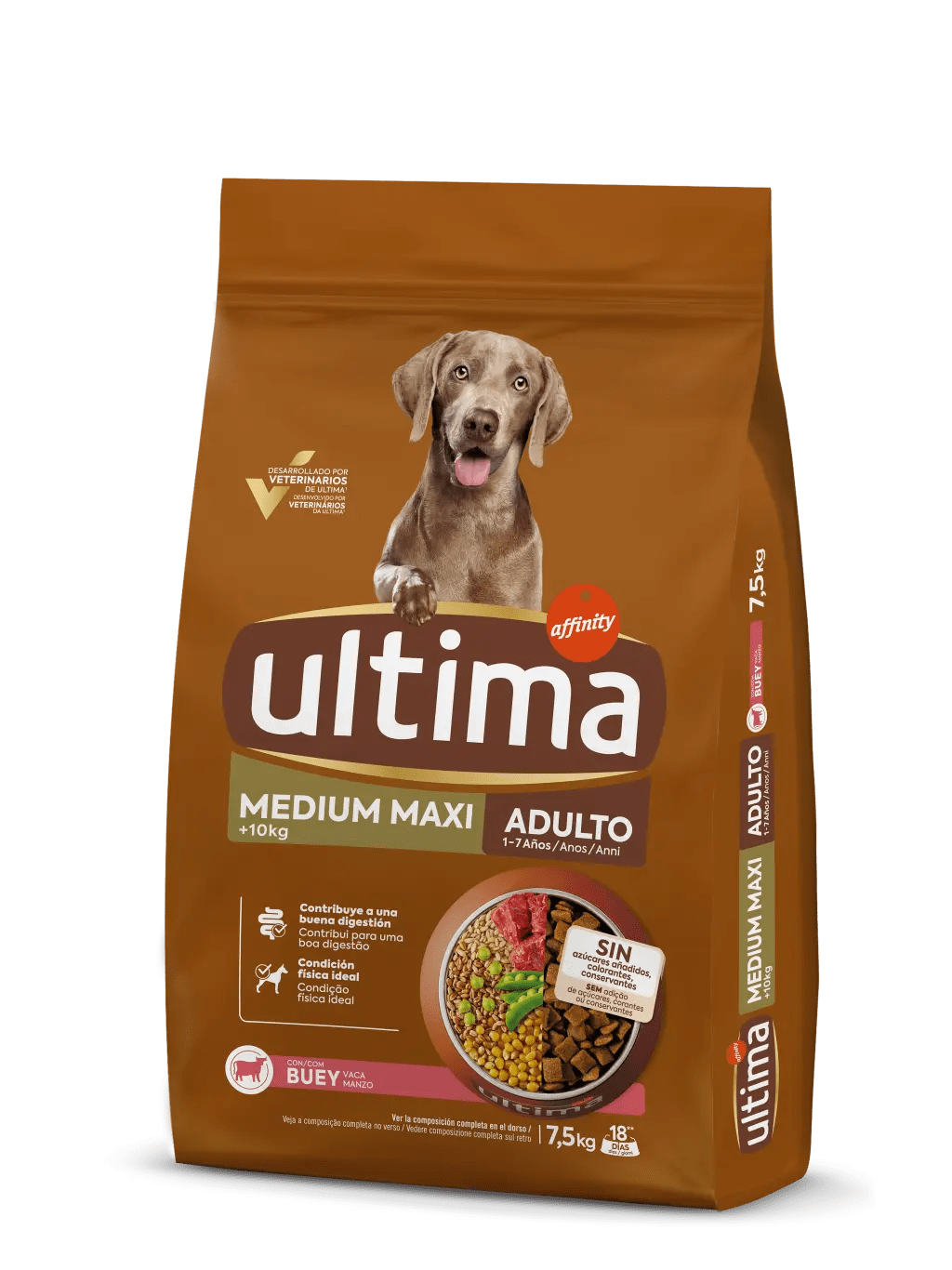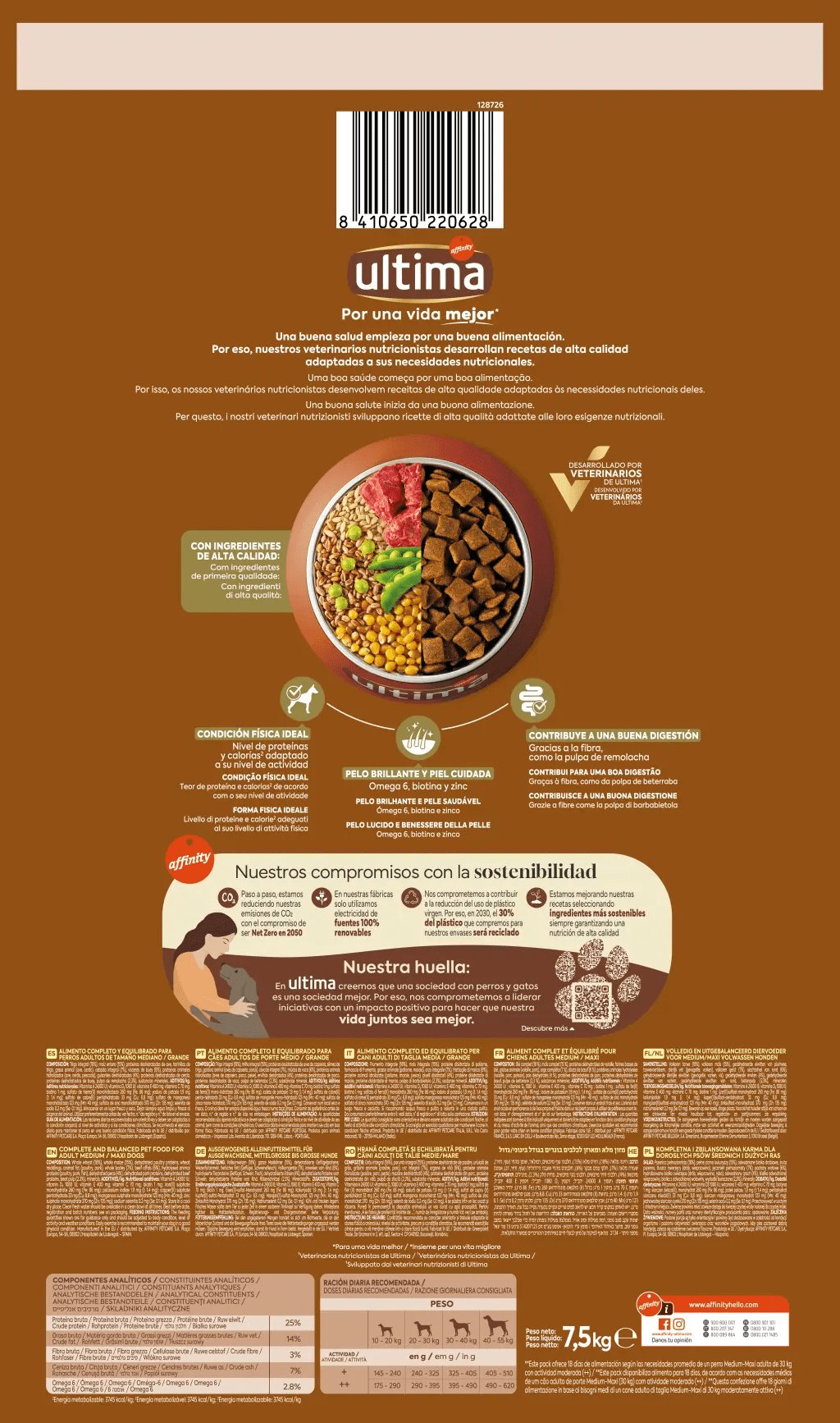 Medium-Maxi Adult with Beef
Dry Food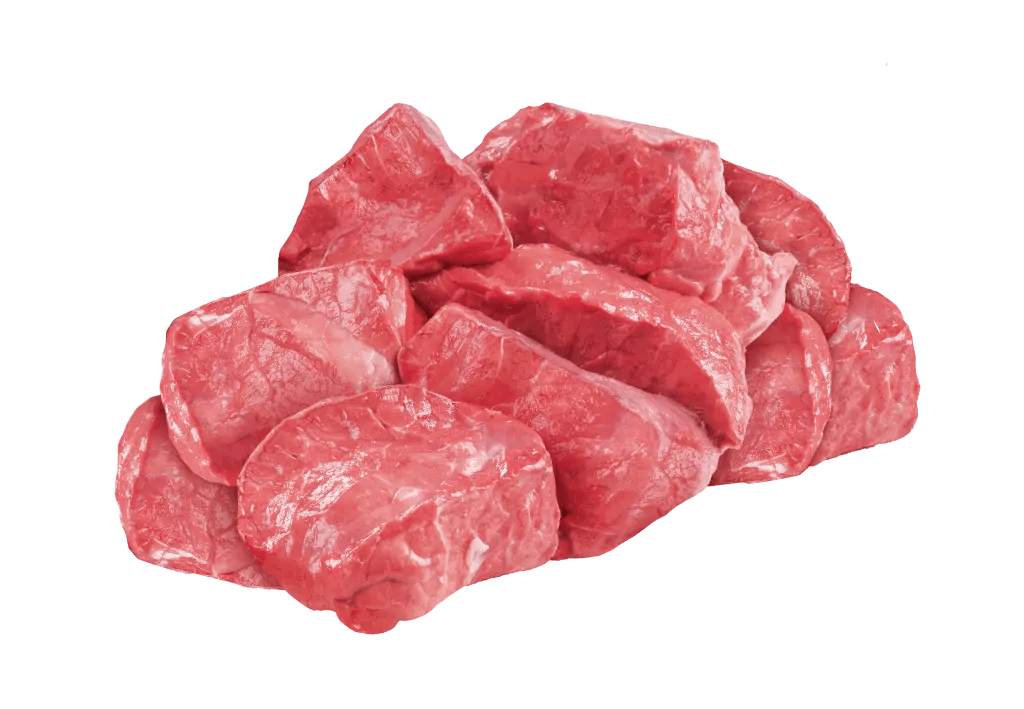 With beef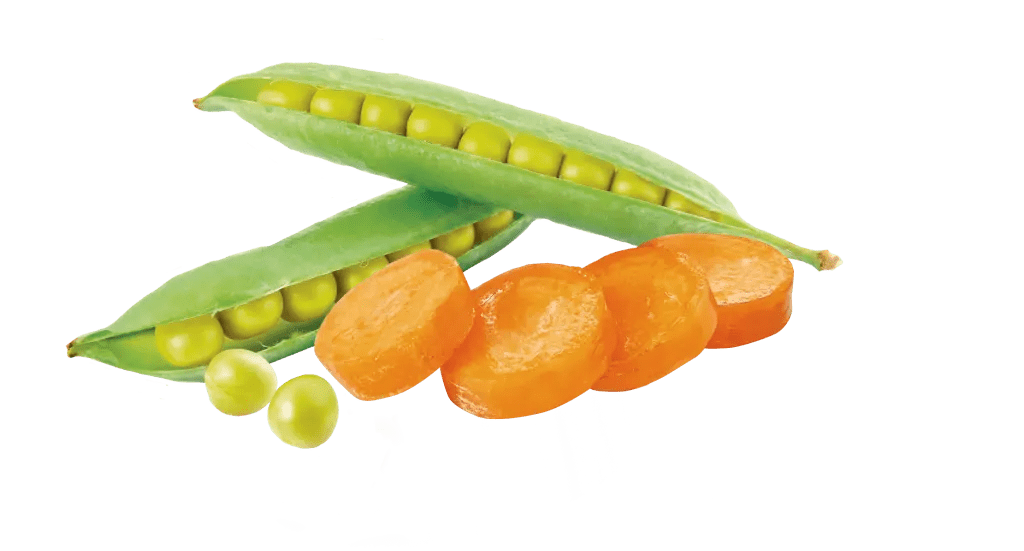 With vegetables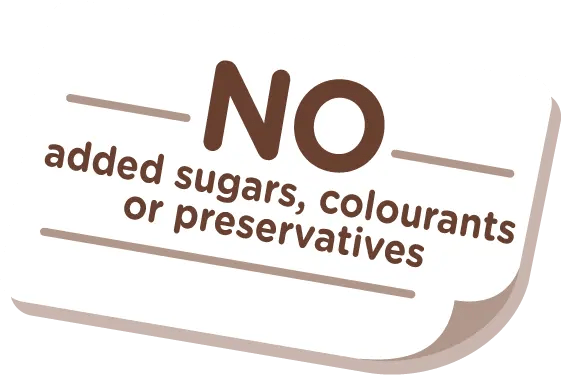 NO added sugars, colourants or preservatives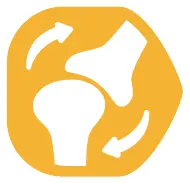 Strong bones and joints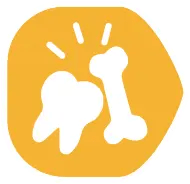 Strong teeth and bones
Medium and large size dogs (10kg+) benefit from a specific diet. Ultima Medium-Maxi Adult is a nutritious recipe that provides minerals, vitamins, antioxidants, magnesium and egg membrane (a natural source of collagen), a combination that contributes to strong teeth, bones and joints.
He is always by your side, making your day better. Here are some tips to help you enjoy your dog even more.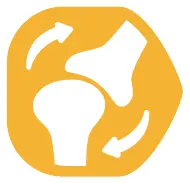 Strong bones and joints
Contributes to strong bones and joints thanks to minerals, vitamin D, antioxidants (Vitamins C, E), magnesium and natural collagen from egg (egg membrane)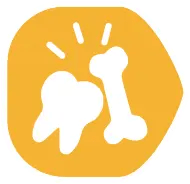 Strong teeth and bones
Contributes to strong teeth and bones thanks to minerals and vitamin D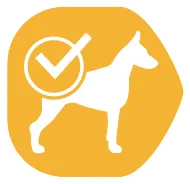 Ideal body condition
Level of protein and calories according to its high level of activity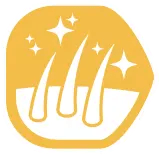 Shiny coat and skin care
Omega-3 and omega-6 fatty acids, biotin and zinc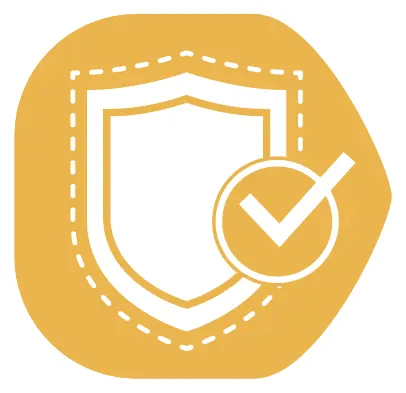 Contributes to maintaining natural barriers and defences
Thanks to omega-6, biotin, zinc and the levels of vitamin C, D and E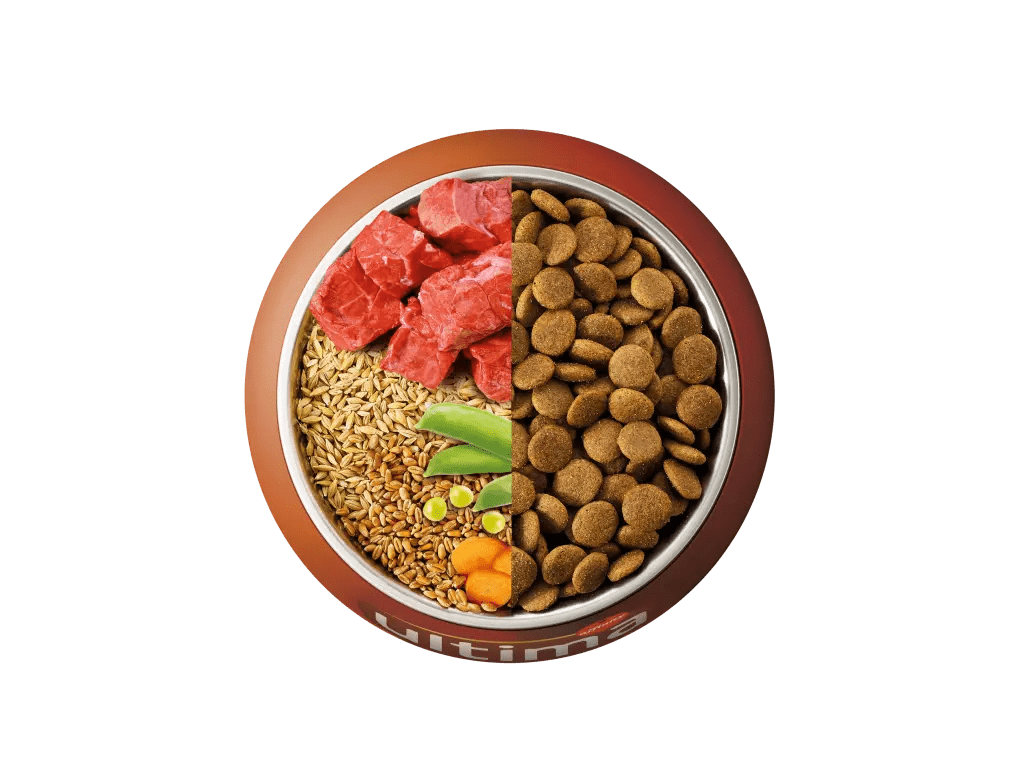 Beef, barley, whole wheat and vegetables
Composition
Beef (14%), whole wheat (14%), whole maize, wheat middlings, dehydrated pork proteins, fat of animal origin, dehydrated poultry proteins, dehydrated peas (6%), whole barley (4%), hydrolysed animal proteins, soybean protein, minerals, dehydrated carrot (0.5%, equivalent to 4% of fresh carrot), egg membrane (source of collagen, 0.01%).
Nutritional additives
ADDITIVES/kg. Nutritional additives: Vitamin A 27000 IU, vitamin D3 1200 IU, vitamin E 650 mg, vitamin C 250 mg, biotin 1 mg, iron(II) sulphate monohydrate 260 mg (Fe: 86 mg), potassium iodide 1.9 mg (I: 1.4 mg), copper(II) sulphate pentahydrate 33 mg (Cu: 8.8 mg), manganous sulphate monohydrate 123 mg (Mn: 40 mg), zinc sulphate monohydrate 405 mg (Zn: 148 mg), sodium selenite 0.2 mg (Se: 0.1 mg).
Recommended daily allowances
WEIGHT
ACTIVITY

in g

+

++

10-20kg
140-235
170-280
20-30kg
235-315
280-380
30-40kg
315-390
380-475
40-55kg
390-500
475-600