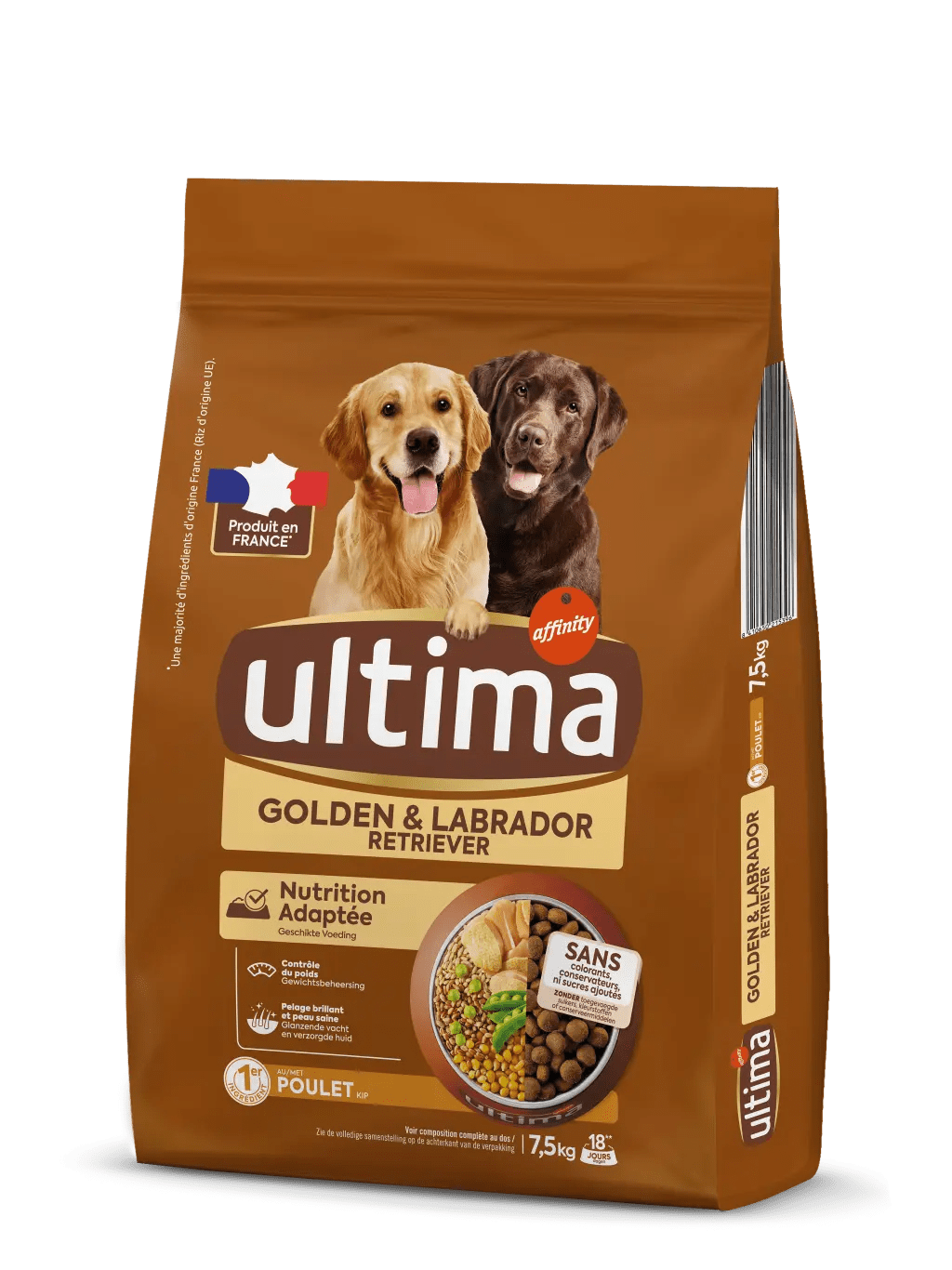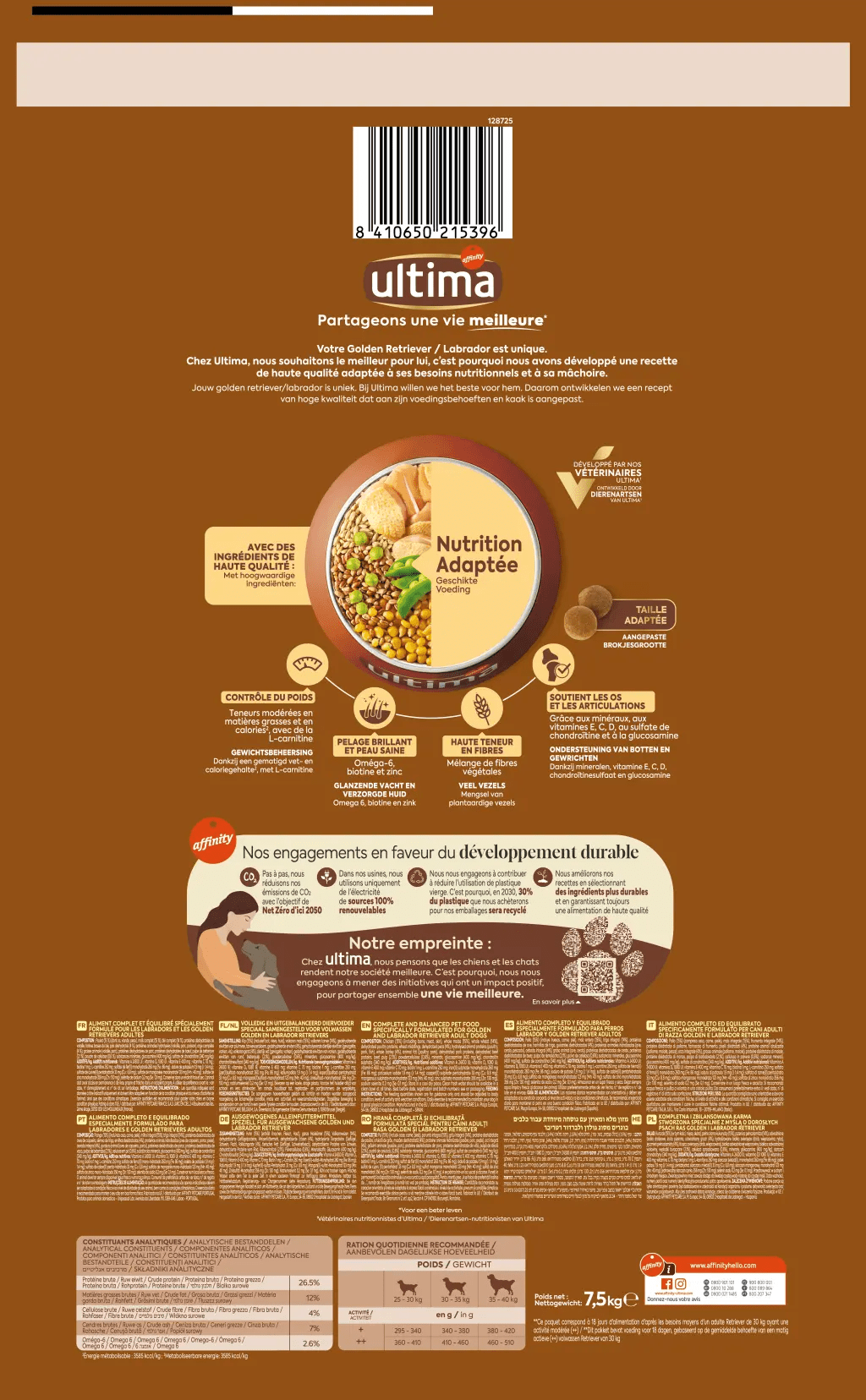 Medium-Maxi Golden & Labrador with Chicken
Dry Food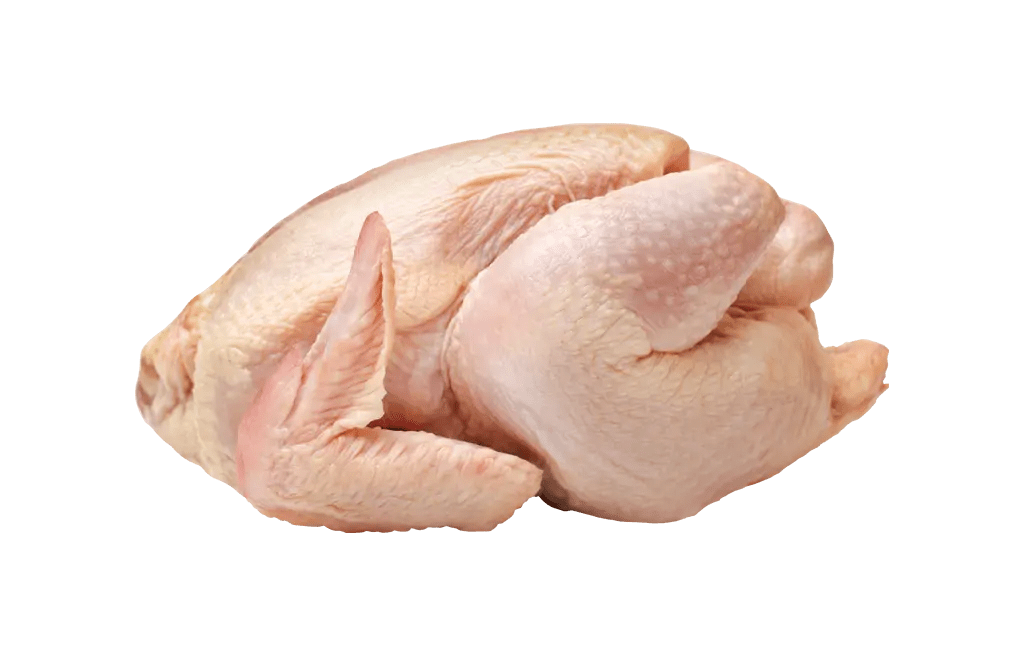 With chicken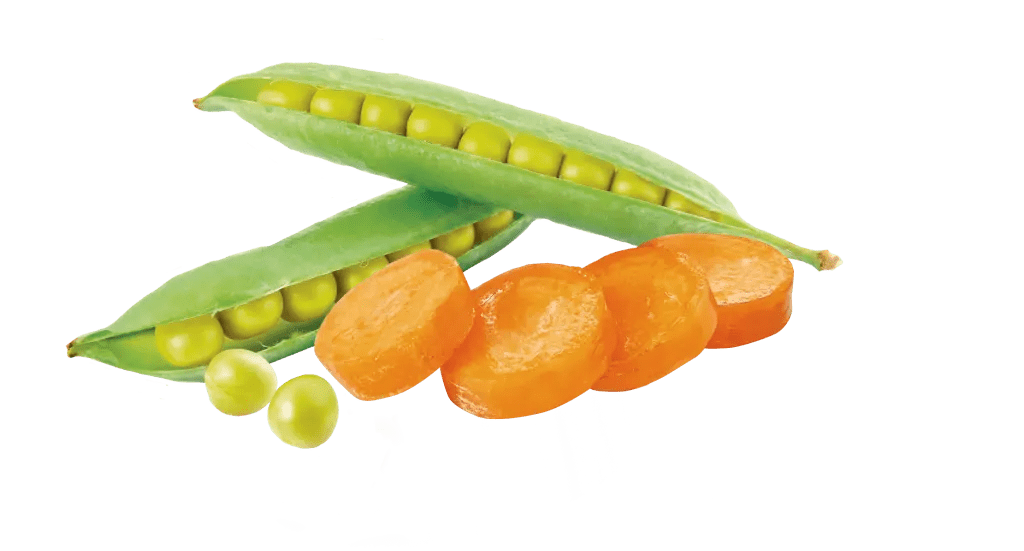 With vegetables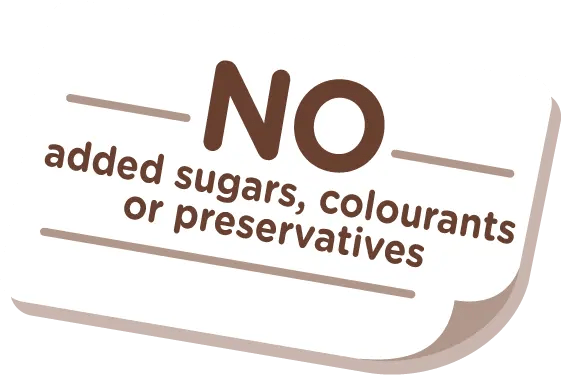 NO added sugars, colourants or preservatives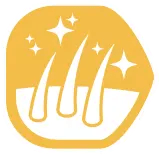 Shiny coat and skin care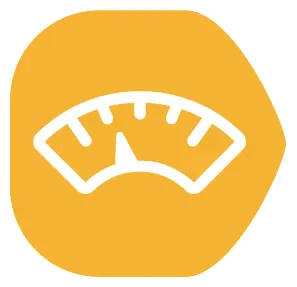 Weight control
Adapted kibble
Ultima Golden & Labrador Retriever is a recipe formulated to meet the specific needs of this breed with high quality ingredients. Its formula contains a moderate level of fats and calories which, together with its fibre content and L-carnitine, helps to control your dog's weight. This recipe is also rich in fatty acids, biotin and zinc for a shiny coat.
He is always by your side, making your day better. Here are some tips to help you enjoy your dog even more.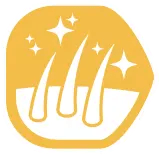 Shiny coat and skin care
Omega-3 and omega-6 fatty acids, biotin and zinc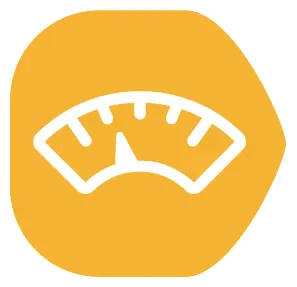 Weight control
Moderate level of fat and calories, with fiber and L-carnitine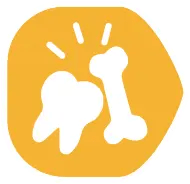 Strong teeth and bones
Contributes to strong teeth and bones thanks to minerals and vitamin D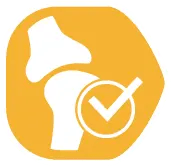 Articular support
Chondroitin sulfate, glucosamine, omega-3 fatty acids, vitamins E and C and natural collagen from egg (Egg membrane)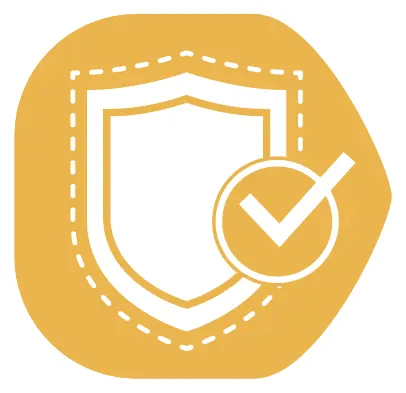 Contributes to maintaining natural barriers and defences
Thanks to omega-6, biotin, zinc and the levels of vitamin C, D and E
Adapted kibble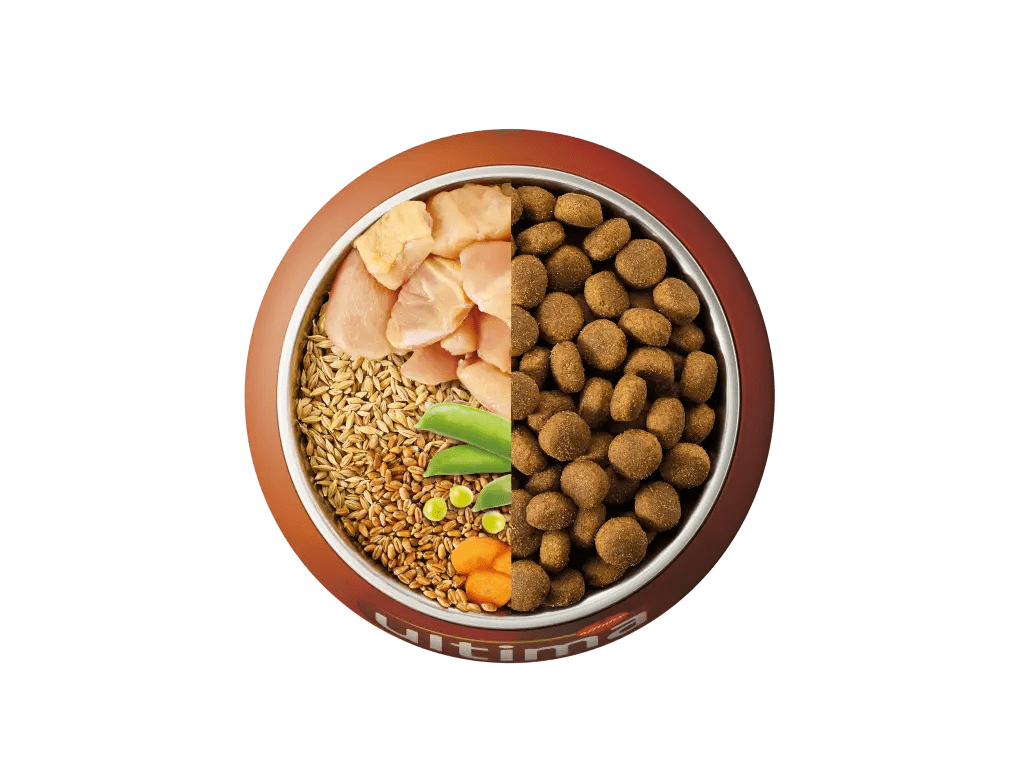 Chicken, barley, wholegrain cereals and vegetables
Composition
Chicken (15%), whole wheat (12%), whole maize, dehydrated pork proteins, maize protein, dehydrated peas (6%), whole barley (5%), dehydrated poultry proteins, fat of animal origin, hydrolysed animal proteins, wheat middlings, beet pulp, vegetable fibre, soybean protein, minerals, dehydrated carrot (0.5%, equivalent to 4% of fresh carrot), glucosamine (400 mg/kg), chondroitin sulphate (340 mg/kg), egg membrane (100 mg/kg, source of collagen).
Nutritional additives
ADDITIVES/kg. Nutritional additives: Vitamin A 27000 IU, vitamin D3 1200 IU, vitamin E 650 mg, vitamin C 250 mg, biotin 1 mg, taurine 2000 mg, L-carnitine 250 mg, iron(II) sulphate monohydrate 260 mg (Fe: 86 mg), potassium iodide 1.9 mg (I: 1.4 mg), copper(II) sulphate pentahydrate 33 mg (Cu: 8.8 mg), manganous sulphate monohydrate 123 mg (Mn: 40 mg), Zinc sulphate monohydrate 405 mg (Zn: 148 mg), sodium selenite 0.2 mg (Se: 0.1 mg).
Recommended daily allowances
WEIGHT
ACTIVITY

in g

+

++

25-30 kg
285-330
345-395
30-35 kg
330-370
395-445
35-40 kg
370-405
445-490