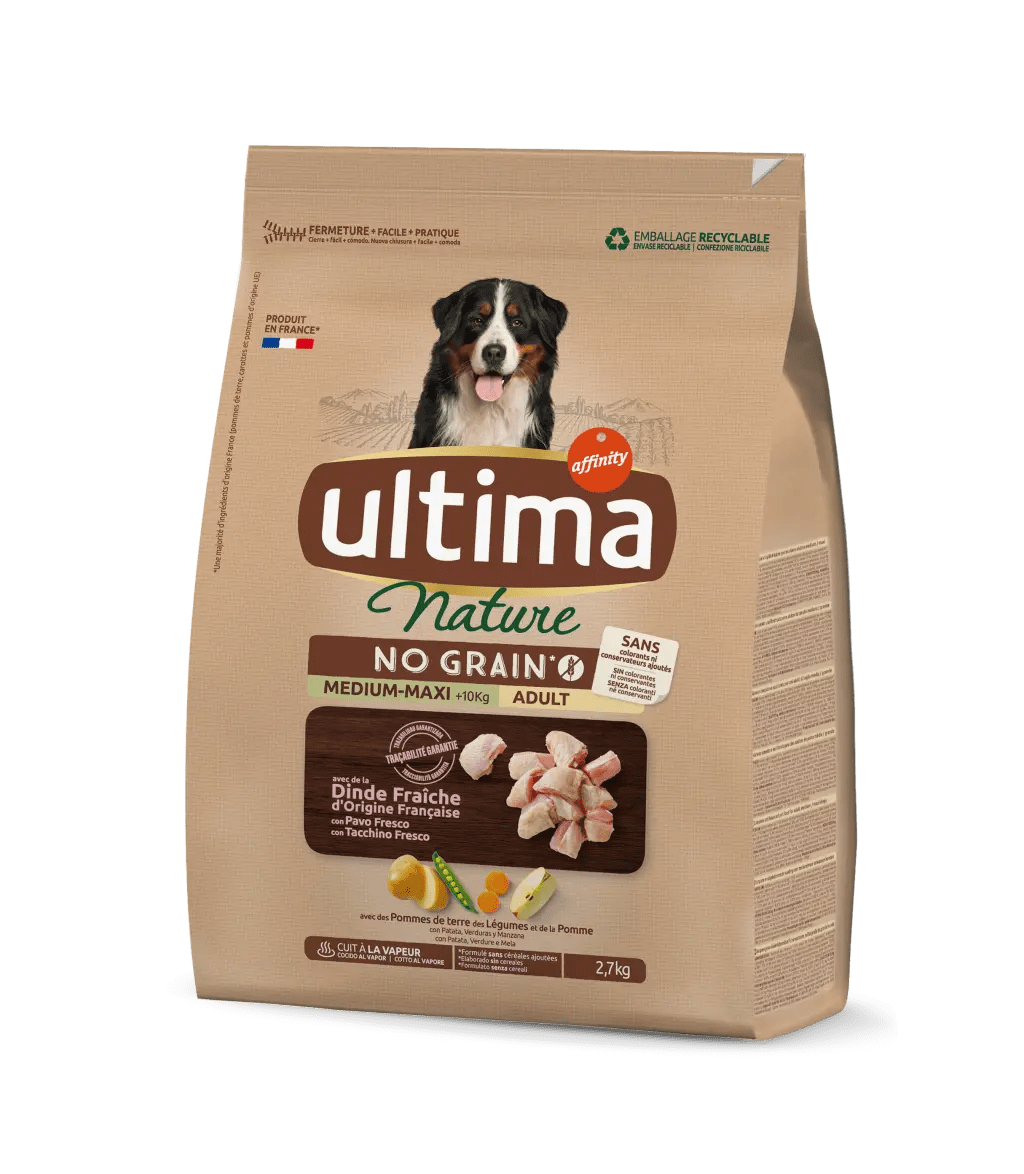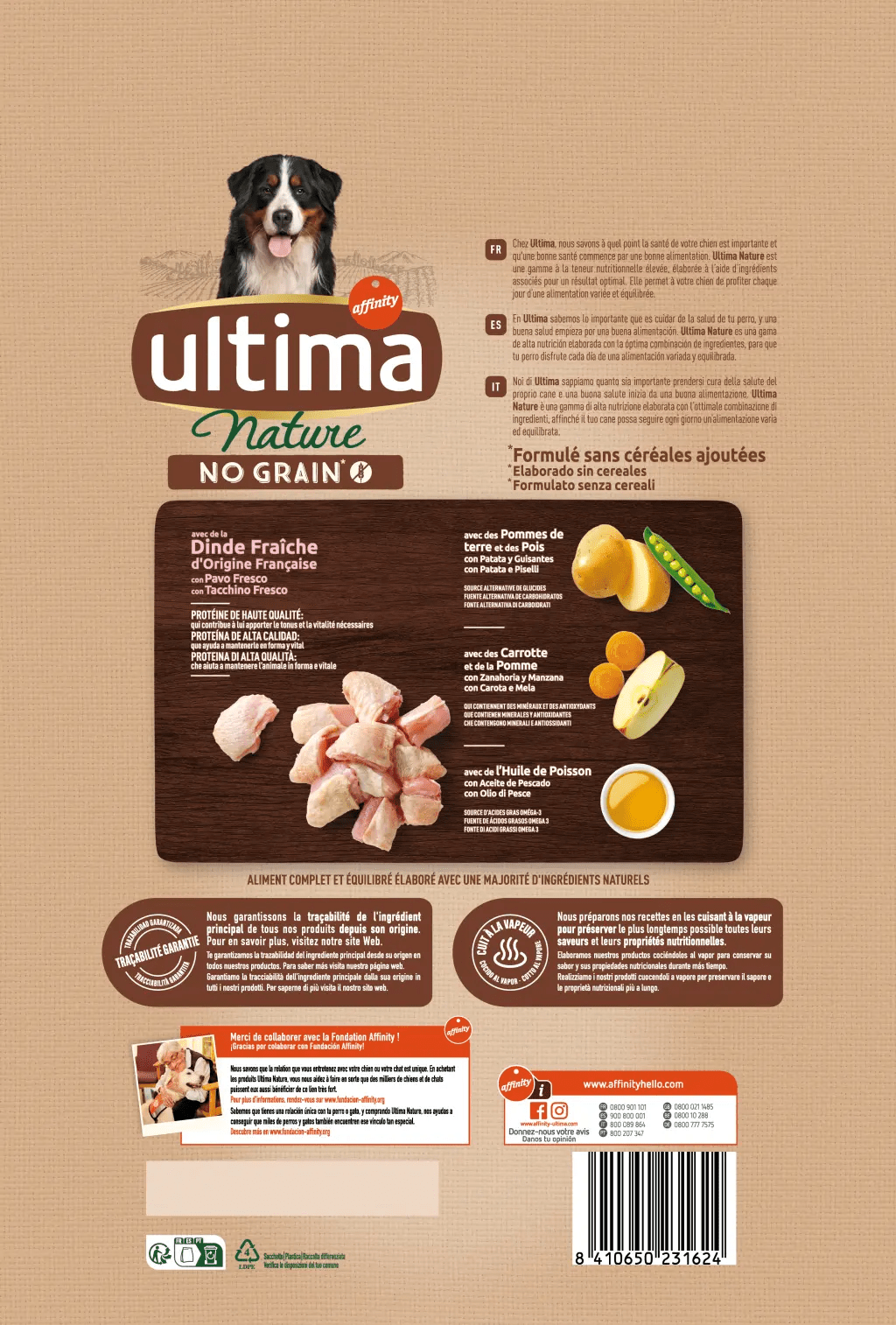 Nature No Grain Medium-Maxi with Turkey
Dry Food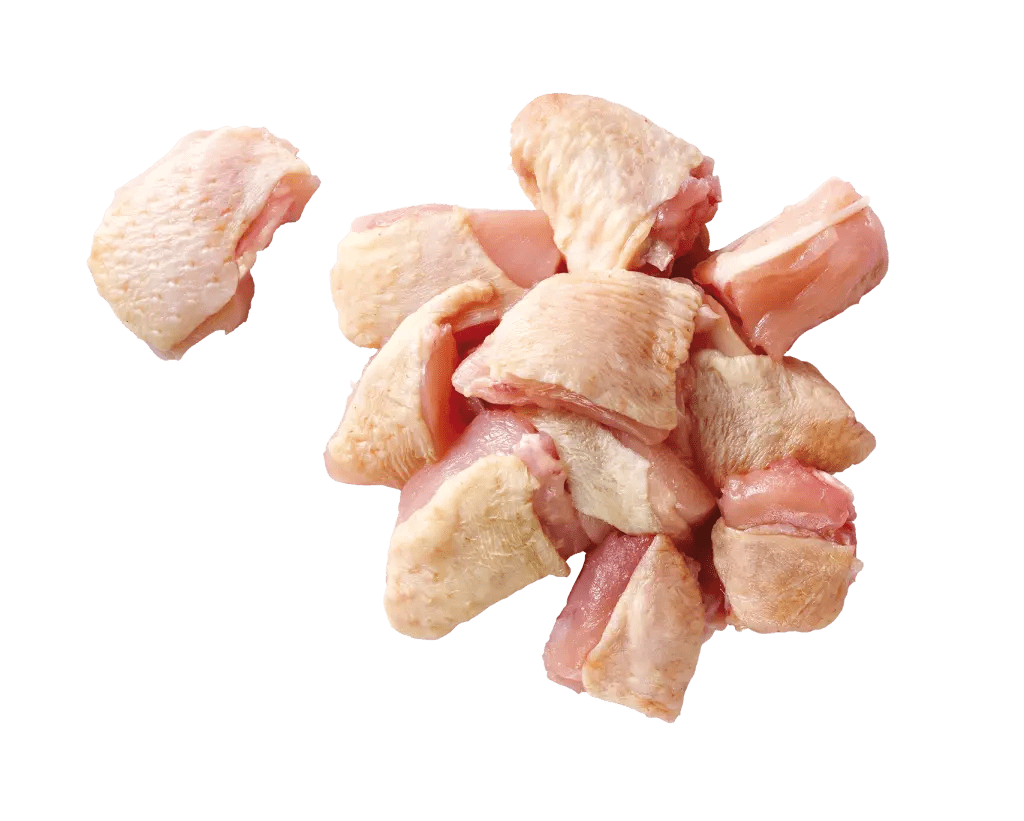 With Fresh Free-range Turkey
WITHOUT colorants or preservatives
At Ultima we know how important it is to look after your dog's health, and good health starts with good nutrition. Ultima Nature is a range of high nutrition made with the optimal combination of ingredients, so that your dog enjoys a varied and balanced diet every day.
With fresh free-range turkey, potatoes and peas, vegetables and fruits
Composition
Fresh free range turkey* (20%), dehydrated poultry proteins, dehydrated peas* (13%), pea flour*, fat of animal origin*, dehydrated potato* (8%), dehydrated pork proteins, hydrolysed animal proteins, beet pulp, fish oil* (0.6%), dehydrated carrot* (0.5% equivalent to 4% of fresh carrot), dehydrated broccoli* (0.5% equivalent to 4% fresh broccoli), minerals, dehydrated apple* (0.35% equivalent to 2.2% fresh apple), dehydrated cranberries* (0.01% equivalent to 0.07% fresh cranberries)., *Natural ingredients
Nutritional additives
ADDITIVES/kg. Nutritional additives: Vitamin A 27000 IU, vitamin D3 1800 IU, vitamin E 400 mg, vitamin C 70 mg, iron(II) sulphate monohydrate 260 mg (Fe: 86 mg), potassium iodide 1.9 mg (I: 1.4 mg), copper(II) sulphate pentahydrate 33 mg (Cu: 8.8 mg), manganous sulphate monohydrate 123 mg (Mn: 40 mg), zinc sulphate monohydrate 396 mg (Zn: 144 mg), sodium selenite 0.2 mg (Se: 0.1 mg).
Recommended daily allowances
WEIGHT
Activity

in g

+

++

10-20 kg
135-225
160-270
20-30 kg
225-305
270-365
30-40 kg
305-375
365-455
40-55 kg
375-475
455-580