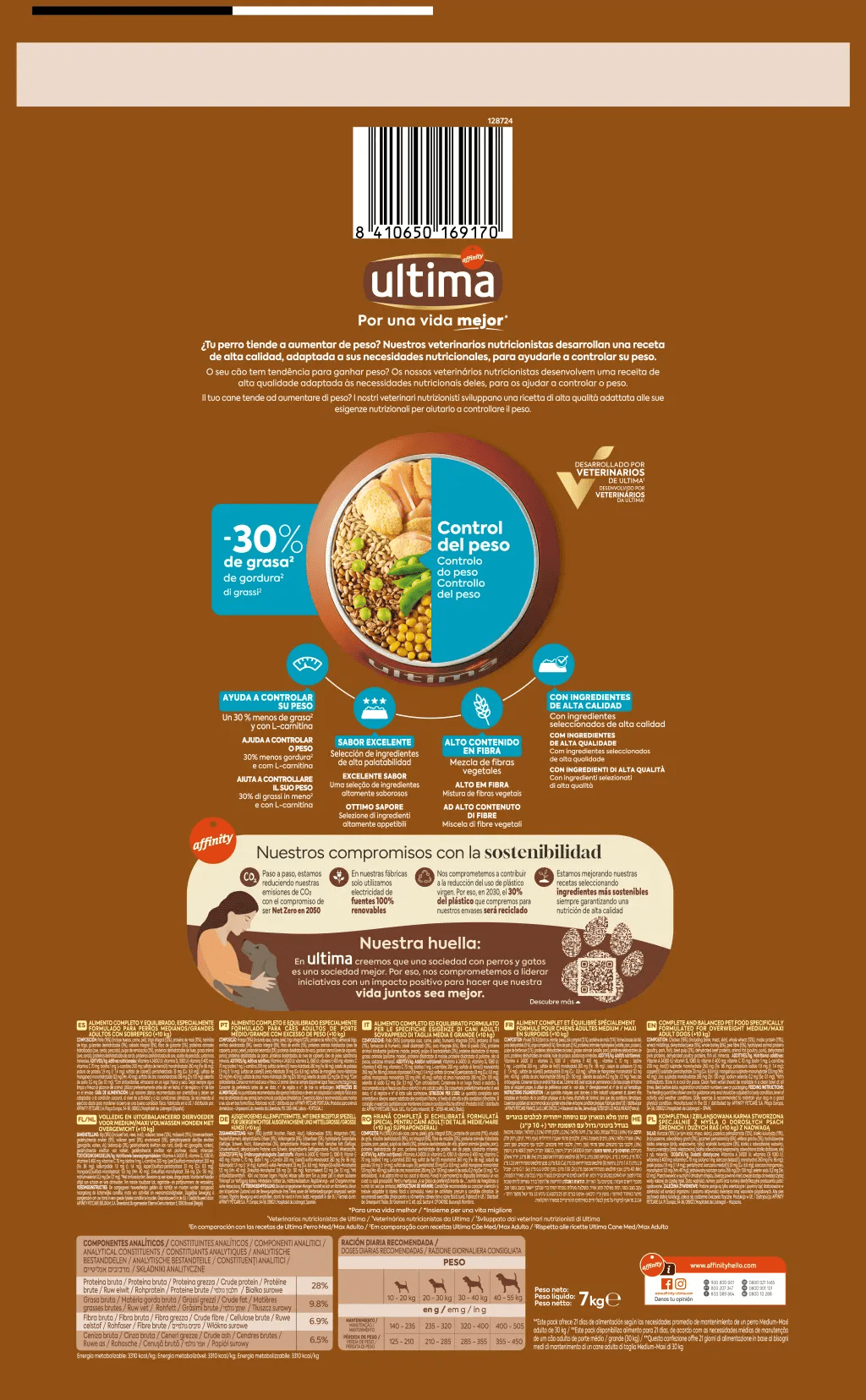 Medium-Maxi Light with Chicken
Dry Food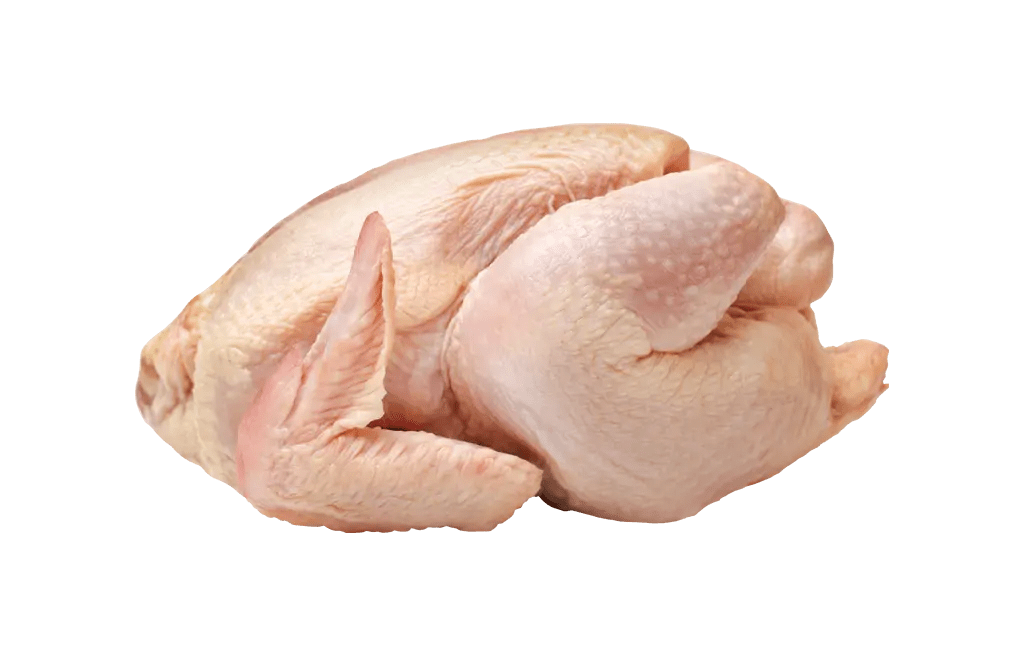 With chicken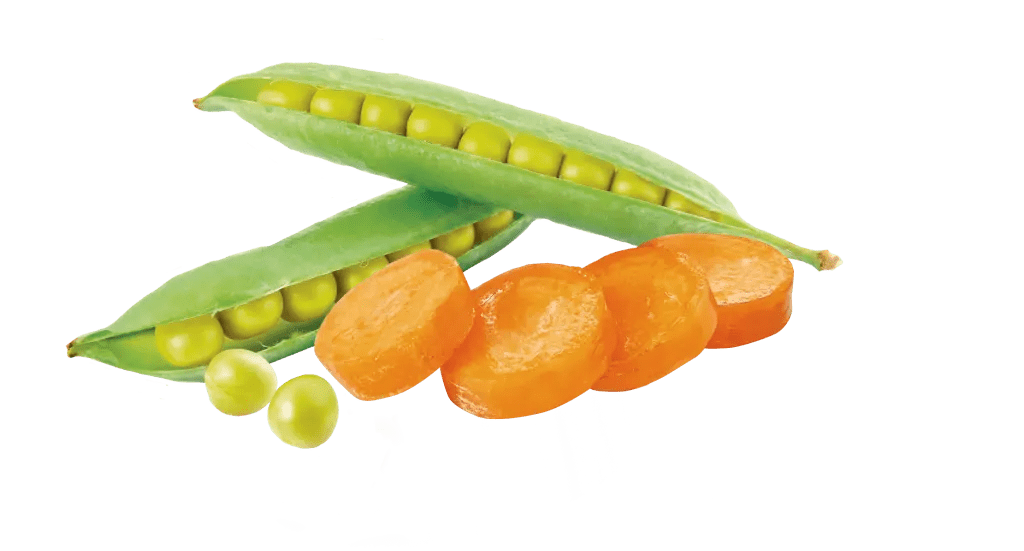 With vegetables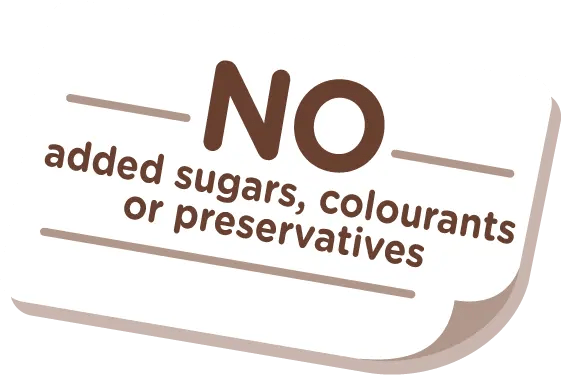 NO added sugars, colourants or preservatives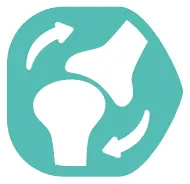 Strong bones and joints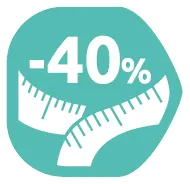 With 40% less fat*
Ultima Medium-Maxi Light is a recipe adapted to the needs of medium and large (10kg+) dogs with a predisposition to gaining weight. This tasty formula contains 40% less fat*, as well as L-carnitine and high-quality protein to help control your dog's weight and maintain muscle mass. *Compared with Ultima Medium-Maxi Adult
He is always by your side, making your day better. Here are some tips to help you enjoy your dog even more.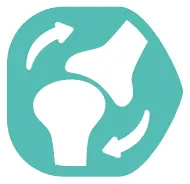 Strong bones and joints
Contributes to strong bones and joints thanks to minerals, vitamin D, antioxidants (vitamin C, E), magnesium and natural collagen from egg (egg membrane)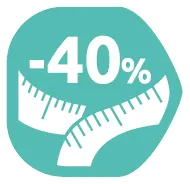 With 40% less fat*
40% Less fat* and L-carnitine to help reduce body weight *Compared to Ultima Medium-Maxi Adult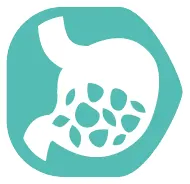 Satieting ingredients
Blend of vegetal fibers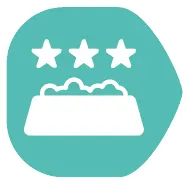 Excellent flavour
Selection of highly palatable ingredients
Contributes to maintaining natural barriers and defences
Thanks to omega-6, biotin, zinc and the levels of vitamin C, D and E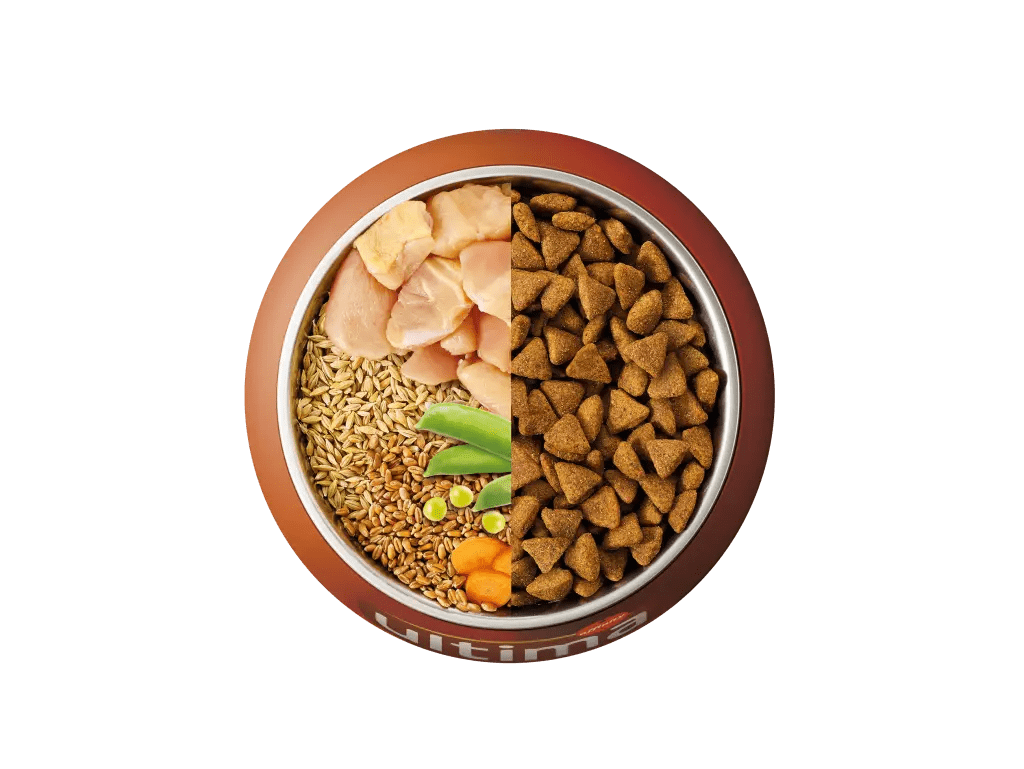 Chicken, barley, whole wheat and vegetables
Composition
Chicken (16%), whole wheat (12%), maize protein, wheat middlings, dehydrated poultry proteins, whole barley (6%), dehydrated peas (6%), vegetable fibre, hydrolysed animal proteins, beet pulp, soybean protein, fat of animal origin, dehydrated pork proteins, minerals, dehydrated carrot (0.5%, equivalent to 4% of fresh carrot), egg membrane (0.01%, source of collagen).
Nutritional additives
ADDITIVES/kg. Nutritional additives: Vitamin A 27000 IU, vitamin D3 1200 IU, vitamin E 650 mg, vitamin C 250 mg, biotin 1 mg, L-carnitine 175 mg, iron(II) sulphate monohydrate 260 mg (Fe: 86 mg), potassium iodide 1.9 mg (I :1.4 mg), copper(II) sulphate pentahydrate 33 mg (Cu: 8.8 mg), manganous sulphate monohydrate 123 mg (Mn: 40 mg), zinc sulphate monohydrate 405 mg (Zn: 148 mg), sodium selenite 0.2 mg (Se: 0.1 mg).
Recommended daily allowances
WEIGHT
WEIGHT MAINTENANCE
WEIGHT LOSS

in g

10-20 kg
140-240
125-215
20-30 kg
240-320
215-290
30-40 kg
320-400
290-360
40-55 kg
400-510
360-455