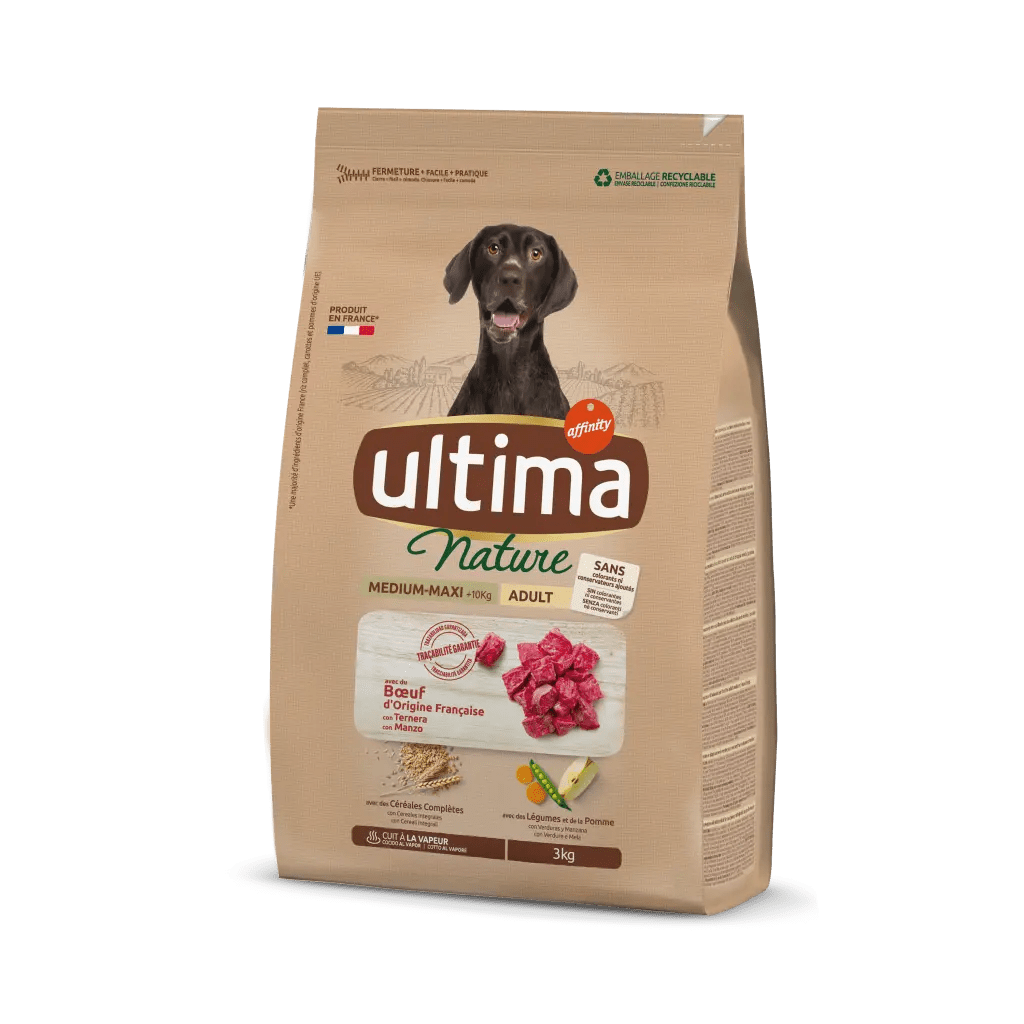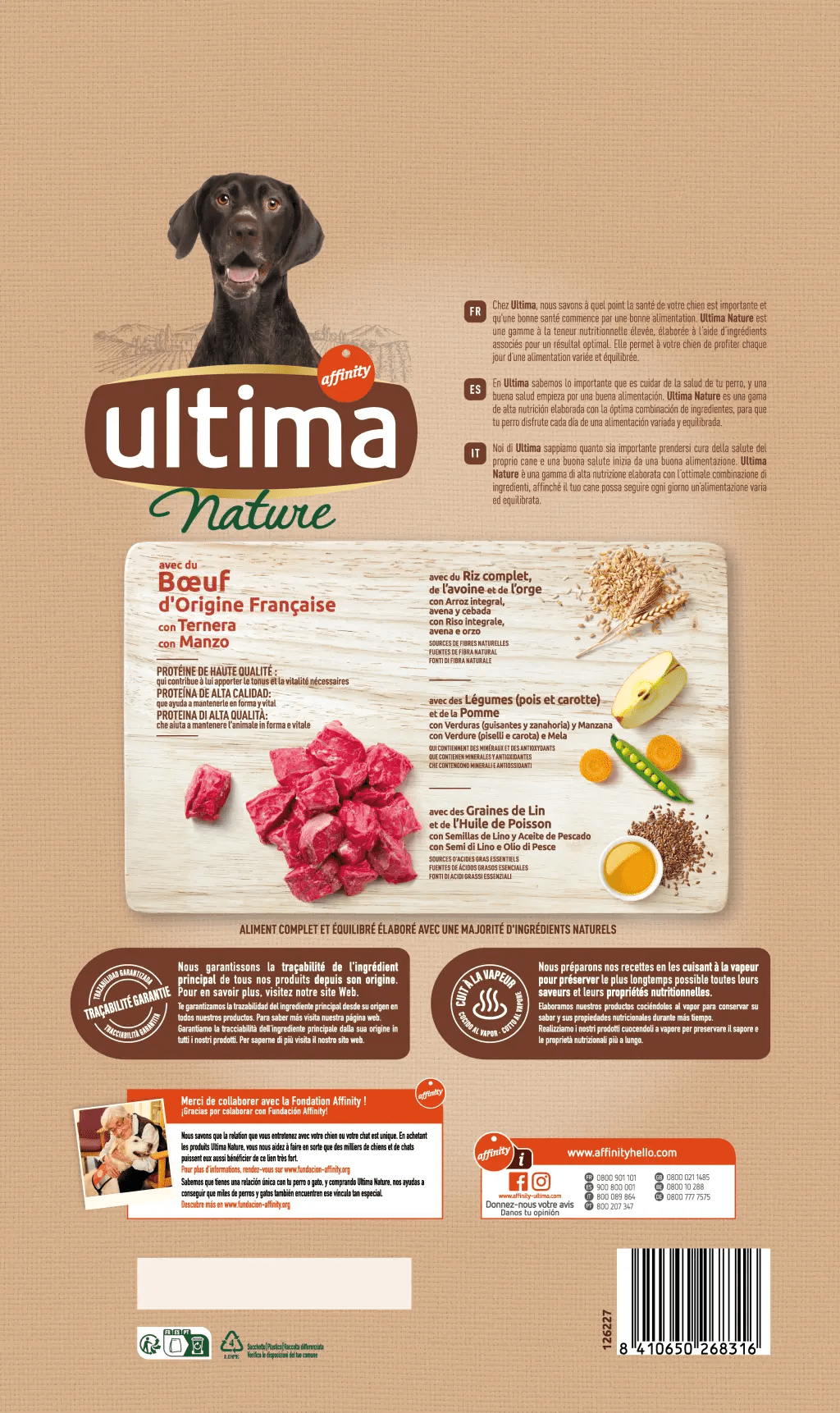 Nature Medium-Maxi with Beef
Dry Food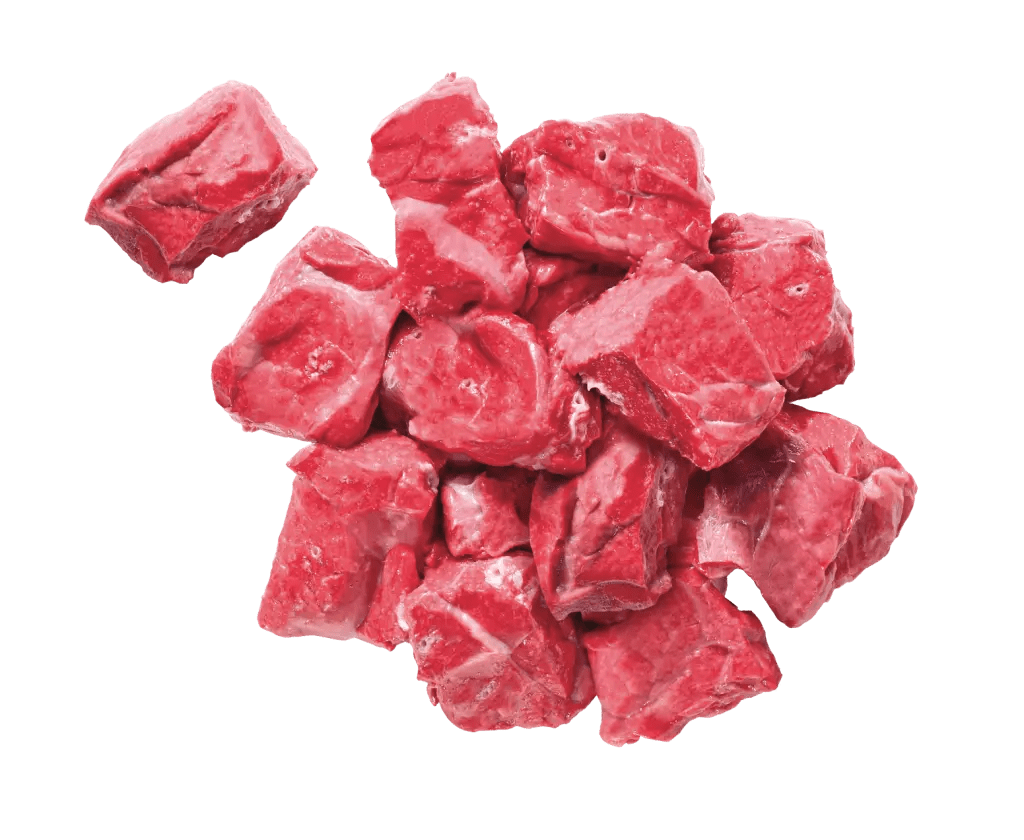 With Fresh Beef
WITHOUT colorants or preservatives
At Ultima we know how important it is to look after your dog's health, and good health starts with good nutrition. Ultima Nature is a range of high nutrition made with the optimal combination of ingredients, so that your dog enjoys a varied and balanced diet every day.
With fresh beef, whole grains, vegetables and fruits
Composition
Beef from French origin* (14%, including 4% fresh), dehydrated poultry proteins, whole barley* (13%), brown rice* (10%), dehydrated pork proteins, dehydrated peas* (8%), oats* (7%), fat of animal origin*, hydrolysed animal proteins, beet pulp, flaxseed* (0.8%), minerals, fish oil* (0.6%), dehydrated carrot* (0.5% equivalent to 4% of fresh carrot), dehydrated broccoli* (0.5% equivalent to 4% fresh broccoli), dehydrated apple* (0.35% equivalent to 2.2% fresh apple), dehydrated cranberries* (0.01% equivalent to 0.07% fresh cranberries)., *Natural ingredients
Nutritional additives
ADDITIVES/kg. Nutritional additives: Vitamin A 27000 IU, vitamin D3 1800 IU, vitamin E 400 mg, vitamin C 70 mg, iron(II) sulphate monohydrate 260 mg (Fe: 86 mg), potassium iodide 1.9 mg (I: 1.4 mg), copper(II) sulphate pentahydrate 33 mg (Cu: 8.8 mg), manganous sulphate monohydrate 123 mg (Mn: 40 mg), zinc sulphate monohydrate 396 mg (Zn: 144 mg), sodium selenite 0.2 mg (Se: 0.1 mg).
Recommended daily allowances
WEIGHT
Activity

in g

+

++

10-20 kg
140-230
165-280
20-30 kg
230-315
280-380
30-40 kg
315-390
380-475
40-55 kg
390-495
475-600